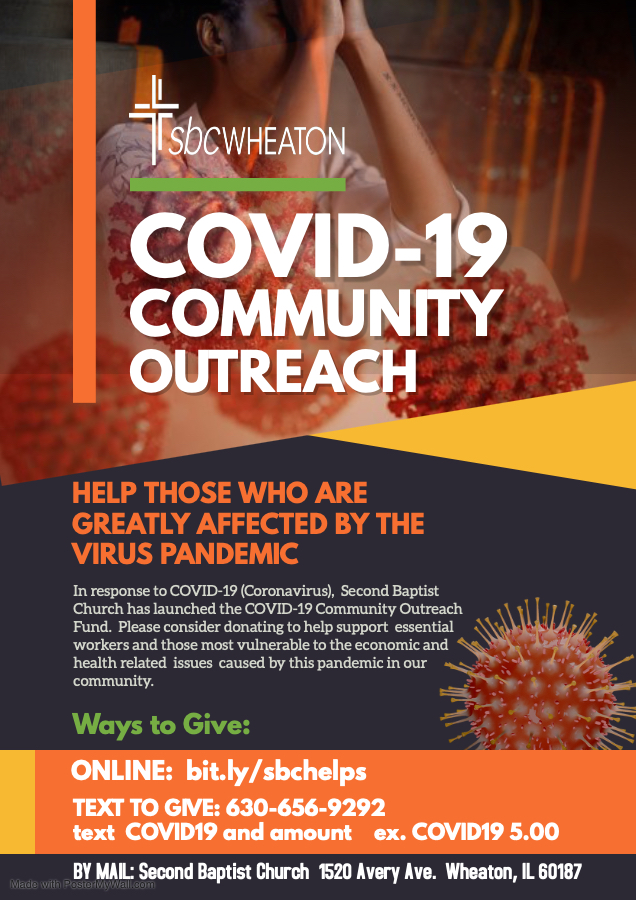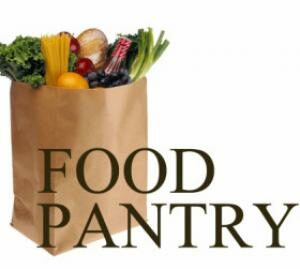 Second Baptist Church has compiled a list of local food pantries and school districts that are serving the community by providing food, clothing, household items and other assistance. Please click the link below to find a pantry/school near you.
COVID-19 Project Local Food Pantries-2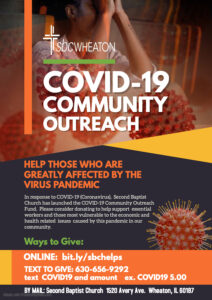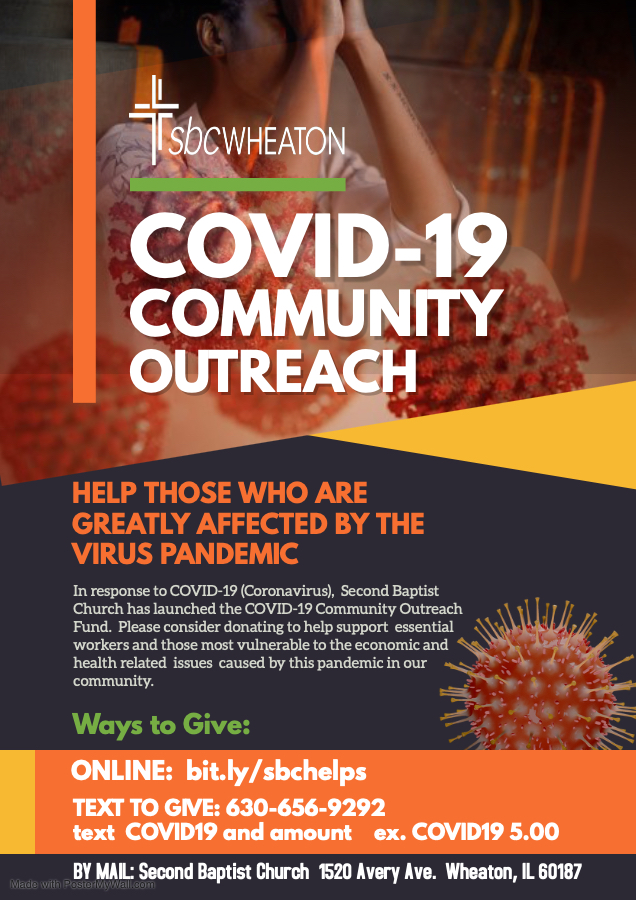 SBC has created the COVID-19 Community Outreach Fund.  Please consider donating to help support essential workers and those most vulnerable to the economic and health related issues caused by this pandemic in our community.
You can donate online by clicking here.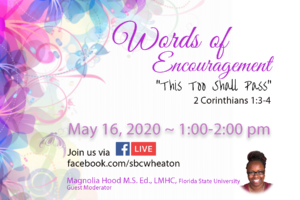 On May 16, 2020, our Grief and Loss Ministry sponsored  a webinar entitled "Words of Encouragement: This Too Shall Pass".  The COVID 19 pandemic has brought us to a state of mourning in our lives. Job loss or change, financial loss, added responsibility, and/or the loss of  closeness of family and church life. This webinar  gives guidance to help weather the storm we are experiencing. It includes vital and practical information to help both mentally and physically during these difficult times! The webinar can be accessed by clicking here.