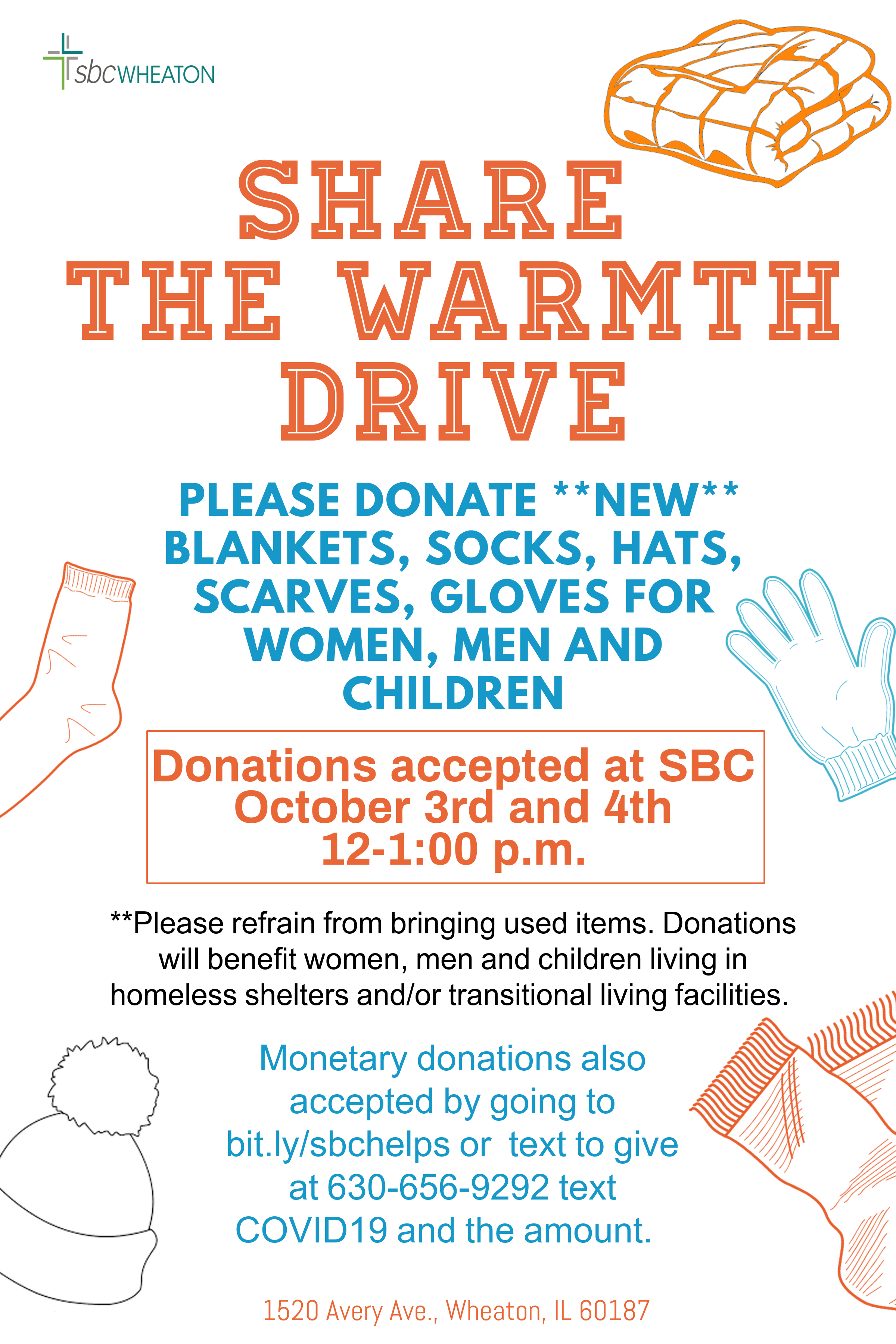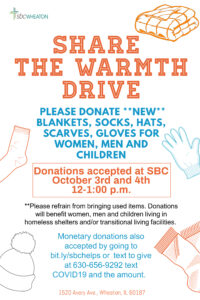 The SBC COVID-19 COMMUNITY SERVICE TASK FORCE helps the membership and the community with whatever need arises.  The need we have before us is helping those who can not help themselves.  The widow, the homeless, the sick and children will always be among us.  However, during this COVID-19 pandemic we seem to have more and more who need our help.  It is our time as a Church in the Wheaton and Dupage County community to stand up and allow our good works to glorify our Father in heaven.
The winter time is fastly approaching and SBC would like to distribute over 100 hats, scarfs gloves, and socks to women, men and children who are homeless, in homeless shelters or in transitional living facilities.      We need your help!
Please drop  off new items to  1520, Avery Avenue , Wheaton, IL .  Blankets, Hats, Scarfs, and gloves must be new.  We can not distribute used items due to COVID-19.  The drop off days are October 3rd  or October 4th at 12:00 p.m.-1:00 p.m.   If you prefer to provide monetary donation please do so by clicking this  link
bit.ly/sbchelps
or text to give at 630-656-9292 text COVID19 and the amount.
We are going new places, engaging new people and making new sacrifices