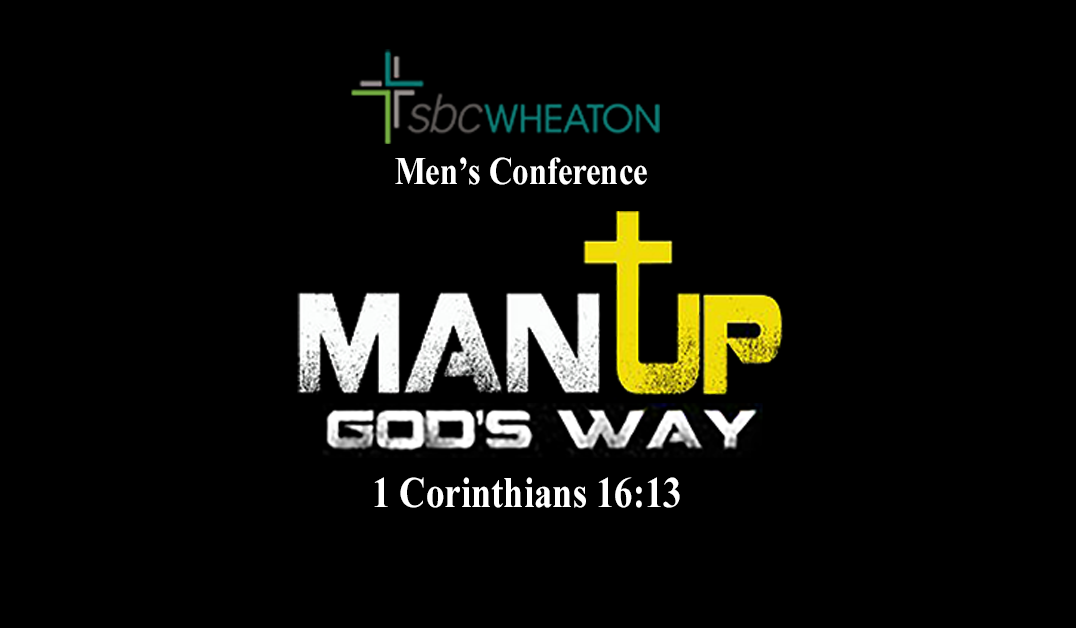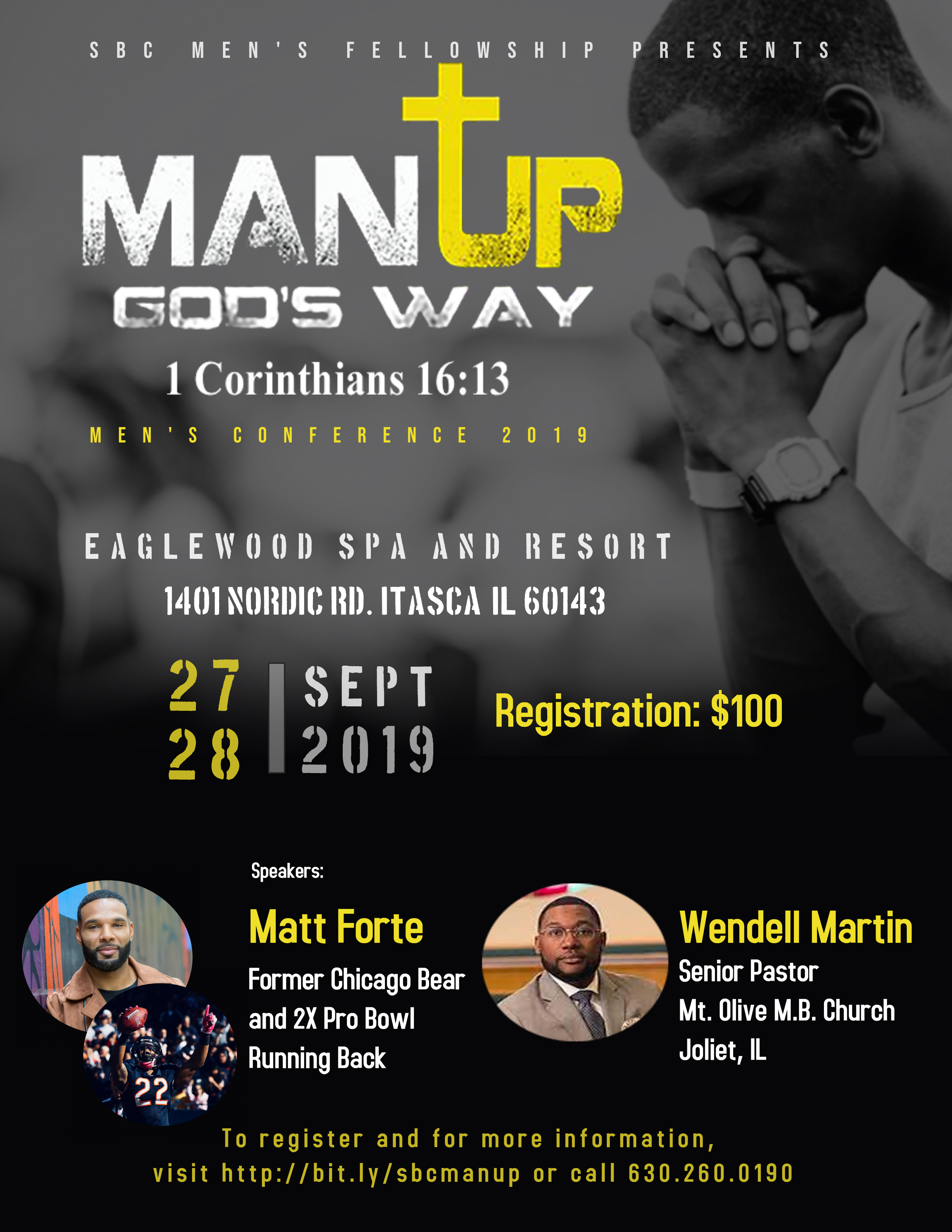 September 27-28, 2019
The Men's Fellowship of SBC will be hosting its annual Men's Conference, MAN UP: GOD'S WAY on September 27-28, 2019. The registration cost is $100. Click here to register  The conference will be held at Eaglewood Resort and Spa in Itasca, IL. Hotel Rooms are available for $114/Single or $57/Double (per person).  Room reservations can be made by contacting 877.285.6150 or by visiting https://www.eaglewoodresort.com//
Mention Second Baptist Men's Conference when making reservations. For additional information please call SBC at 630-260-0190.