Christian Education
We want to be known as a learning church because we serve a God who invites us to know Him.
SUNDAY SCHOOL
Sunday School is now SATURDAY SCHOOL! | Saturday School conference calls are Saturdays at 9:00 a.m.
DIAL IN: 312-626-6799 | Access Code: 322476888
Fall 2023  God's Law is Love    Unit 1: Love Completes, Law Falls Short
One point of conflict in the first-century church concerned the authority and relevancy of the Law of Moses. This quarter will explore the relationship between faith and law through Jesus' teachings and writings to the first-century church.  The Jews of Jesus' day were not one homogeneous group. Instead, we can divide first-century Jews into different political and philosophical groups. The four most well-known were the Pharisees, Sadducees, Zealots, and Essenes. Participation in these groups was diverse and voluntary. These groups remained small in number when compared to the population of first-century Palestine. A better understanding of these groups can help us comprehend the challenges that Jesus and the first-century church faced. 
Jesus, the Pharisees, and the Law

During his earthly ministry, Jesus experienced conflict with certain Pharisees. This party of Judaism was strict and passionate regarding obedience to the Law of Moses and its related commentary. To ensure obedience, they had established traditions to guide their actions.
However, Jesus identified disparities between the requirements of the Law of Moses and the Pharisees' obedience. One inconsistency involved their devotion to the law at the expense of acting with love (see Luke 11:42, lesson 1). Other inconsistencies regarded their observance of the Sabbath (see Luke 14:1–6; John 7:14–24; lessons 2 and 3).
On one occasion, some Pharisees and teachers of the law brought a woman to Jesus, charging her with the crime of adultery. The leaders planned to use the opportunity to trap Jesus. However, Jesus flipped their expectations. He suggested that following the requirements of the Law of Moses for this woman—in this case, capital punishment—should be initiated by the person "without sin" (John 8:7, lesson 4). Jesus' action was not in violation of the Law of Moses. On the contrary, he taught that keeping the law should follow God's requirements for justice and mercy.
Lesson1   Jesus Confronts Hypocrisy   Luke 11:37–44
Today's Scripture is part of a larger section that details Jesus' journey to Jerusalem (Luke 9:51–19:44). Immediately prior to the events of this lesson's Scripture, Jesus had been teaching (11:1–4) and healing (11:14–15). His teaching called out the wickedness of the people (11:29–32) and emphasized the importance of their internal spiritual transformation (11:33–36).
The religious leaders undoubtedly heard what Jesus was teaching and doing as he traveled to Jerusalem.  The Pharisees' zeal, however, had caused them to lose sight of the intentions of the law and the extent to which they had been influenced by tradition. They had focused so heavily on their prideful adherence to tradition that they neglected to cultivate hearts of worship that the law required.
Lesson 2    Jesus Silences Critics   Luke 14:1–6 
This lesson depicts the third occasion in Luke's Gospel that Jesus shared a meal with a Pharisee (see also Luke 7:36–50; 11:37–53). All three interactions share a common pattern of events. First, a Pharisee invited Jesus to join the meal. Second, a tense moment between Jesus and the host led to a conversation regarding issues of religious observance. Third, Jesus used the opportunity to instruct those in attendance on issues regarding how to follow God. In doing so, Jesus taught his fellow diners to act mercifully in their dealings with other people.   The issue of doing work on the Sabbath is the primary concern of Luke 14:1–6, today's Scripture.
Lesson 3   Jesus Glorifies God   John 7:14–24
We have four Gospels in the New Testament that tell the story of Jesus. The first three Gospels (Matthew, Mark, and Luke) are very similar in their general structure. The fourth Gospel, John, is quite different from the other three. John wrote 30 or so years after those other three, and he was well acquainted with their material. For this reason he seems to avoid repeating most of their content. Instead, he chose to give new information from his wealth of eyewitness recollections (see John 21:24–25). About 90 percent of John's material is not found in the other three Gospels.
Lesson 4   Jesus Prevents Two Stonings   John 8:1–11, 56–59
The events and teachings recorded in John 7 and 8 occurred during one of Jesus' visits to Jerusalem for the Festival of Tabernacles (see John 7:1–2, 37; 8:20). God instituted this festival for two reasons. First, it was a time of thanksgiving during the season of the olive and fruit harvests (the September–October time frame). Second, it was a time to remember deliverance from slavery in Egypt (see Leviticus 23:33–44).
As something of an object lesson, many who celebrated this festival would live in tents ("tabernacles") outside the city to reenact the 40 years that the Israelites had lived in tents while wandering in the wilderness. "Then they all went home" (John 7:53) closes the day before the events considered in the first half of this lesson (see lesson 3).
The second half of this lesson begins in John 8:56. In John 8:12–55 (not in our printed text), Jesus responded to questions from a crowd of both laypeople (some who believed him, others who did not) and Pharisees. Of particular interest to the following episode are the conversational threads about being Abraham's descendants. Despite the Jews' confidence that they were Abraham's family, Jesus declared that their own actions revealed them to be children of the devil (John 8:44; compare 1:13)! No crowd would respond well to being called children of the devil, and this crowd was no different. They went so far as to claim Jesus must be demon-possessed to think that if Abraham and all the rest of the prophets died, Jesus' own followers would not (8:52–53).
BIBLE STUDY
Youth Bible Study| Tuesdays at 6:00 p.m. on Zoom. Login information may be found here.
Adult Bible Study |  Wednesdays at 7:00 p.m. on Zoom. To join virtual Bible Study please visit Zoom.us and enter Meeting ID: 802 973 031  To join by phone, dial 312-626-6799 and enter Meeting ID: 802-973-031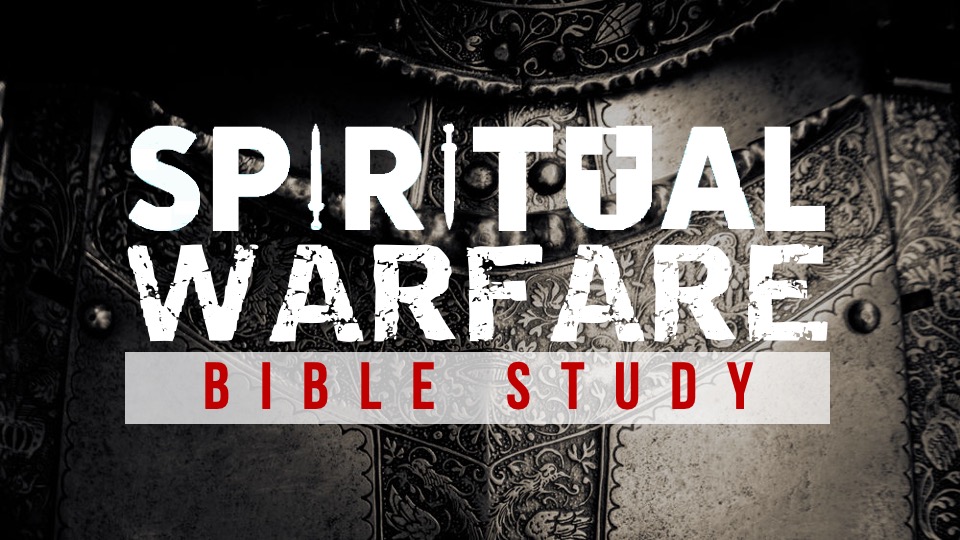 What is spiritual warfare?
How can I recognize it?
In what ways does it affect me?
The Bible has much to say about the temptations and struggles you face day by day. This nine session Bible Study will deepen your understanding of spiritual warfare and direct you to God-given sources of power, assurance and hope.
Spiritual Warfare Bible Study begins September 20, 2023
Click title to access each lesson below.
Lesson 7: Overcoming Our Accuser (Revelation 12:7-12)
Lesson 8: Surviving Satan's Attacks (Job 1 — 2)
Lesson 9: Standing Firm (2 Thessalonians 2:1-17)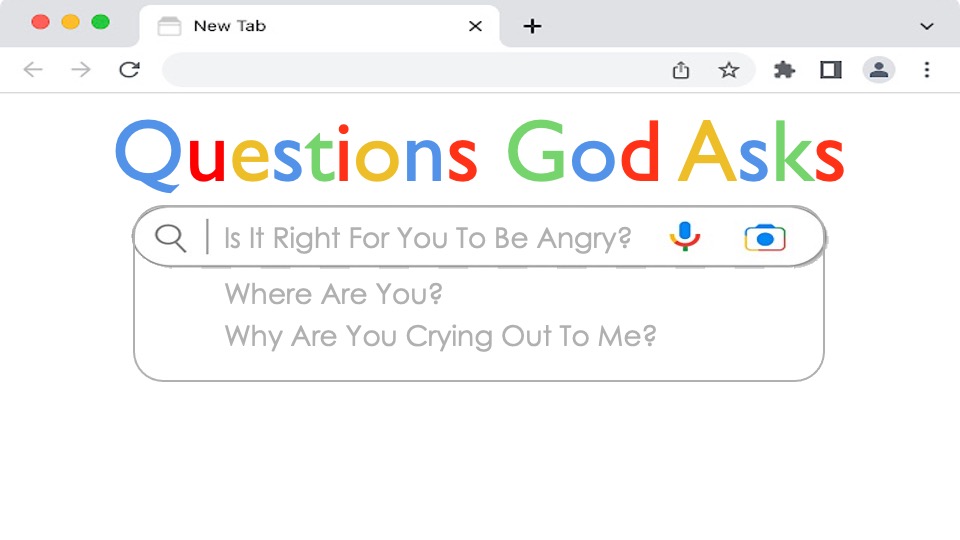 This nine-session Bible study covers some of the surprising and interesting questions Old Testament characters heard from God. As we consider the questions God asked others, we are guided inward to reflect on the same questions in our own lives. There is no Bible Study on July 26, 2023 due to Vacation Bible School.  Click lesson title to access lessons.
Getting the Most Out of Questions God Asks:
      NO BIBLE STUDY JULY 26, 2023 DUE TO VACATION BIBLE SCHOOL
      NO BIBLE STUDY ON SEPTEMBER 13, 2023