Events at SBC Wheaton
See What's Going On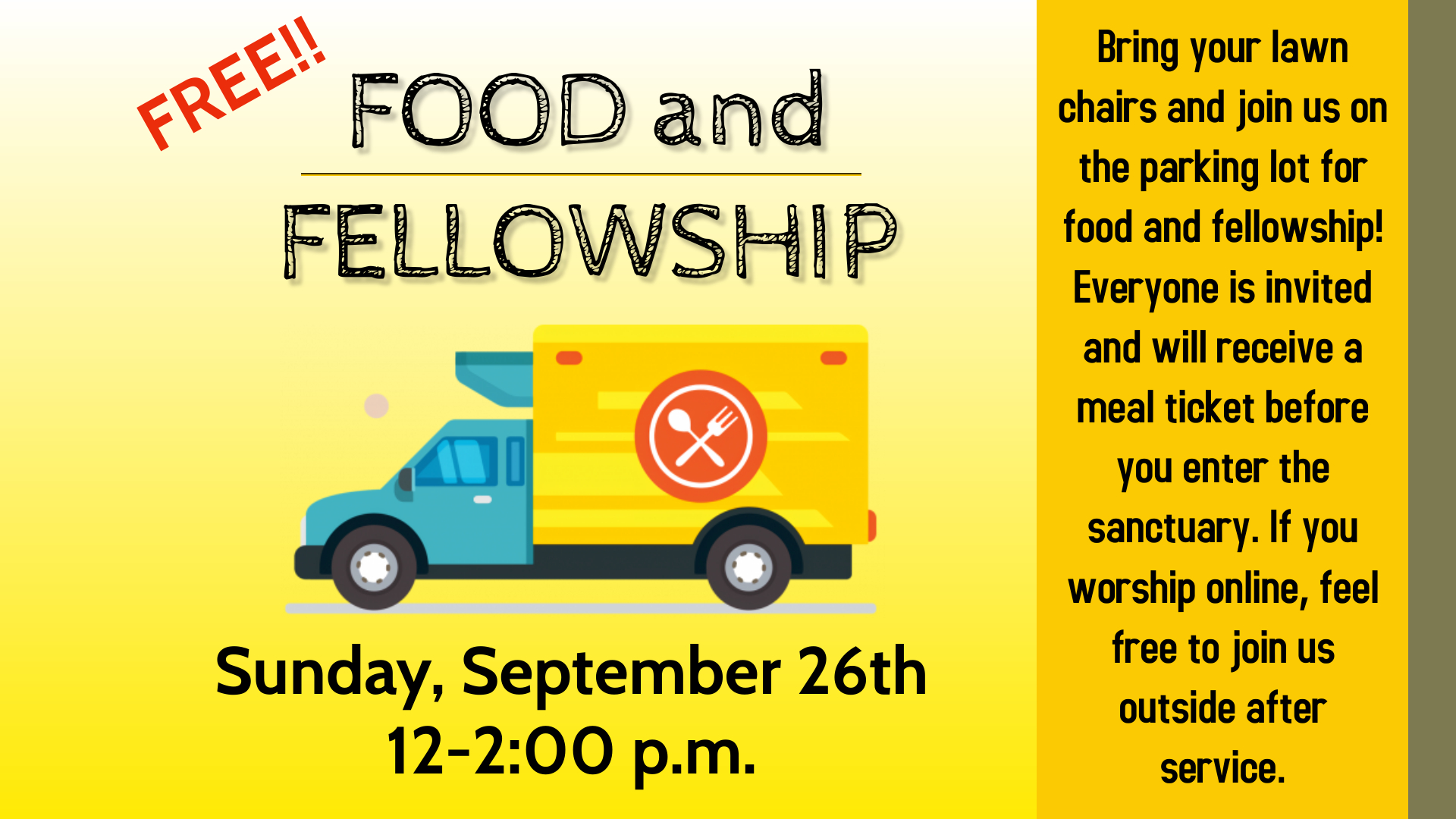 Food and Fellowship: September 26, 2021
Bring you lawn chair and join us for food and fellowship on September 26th, 12:00-2:00 p.m.  Everyone is invited! Receive a ticket when you enter the sanctuary for a FREE meal at the food truck in the parking lot. Look forward to worshiping and fellowshipping with YOU!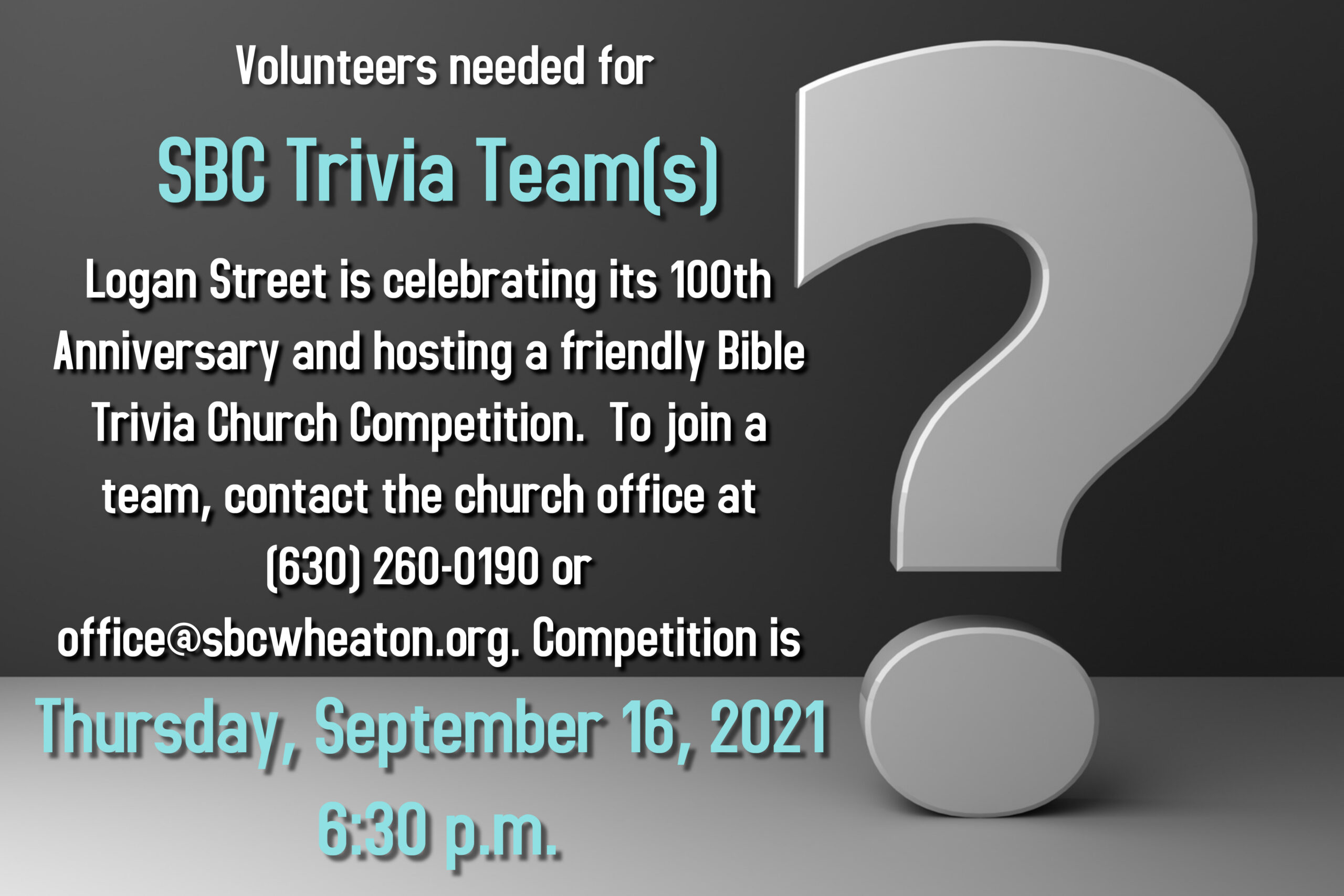 SBC Trivia Team
THIS EVENT HAS BEEN CANCELED.
Volunteers needed to join SBC'S TRIVIA TEAM!!!  Logan Street Missionary Baptist Church is celebrating their 100th Year Church Anniversary by hosting a friendly multi-church Bible Trivia competition! We need YOU to represent SBC! Contact the church office at 630.260.0190 or office@sbcwheaton.org if you are interested! The competition will be rescheduled at a later date.